Monocyte reprogramming in inflammation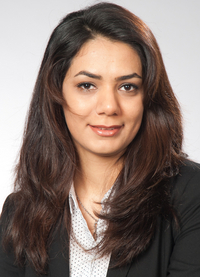 In my research group, we focus on exploring the intriguing field of monocyte and macrophage reprogramming, specifically in the context of chronic inflammatory diseases. Our primary goal is to investigate the molecular mechanisms that underlie monocyte reprogramming. This includes identifying key signalling pathways and molecules, thereby identifying new therapeutic approaches, as well as understanding the interplay between monocyte reprogramming and immune cell function, notably that of regulatory T cells.
Currently, we aim to understand how changes in monocyte metabolism and associated epigenetic modifications contribute to the progression of skin and systemic inflammation in conditions such as psoriasis and in age-related diseases, like recurrent venous thrombosis.
In our lab, we employ a multidisciplinary approach that combines cutting-edge techniques in flow cytometry, RNA sequencing, Seahorse metabolic assays, chromatin immunoprecipitation, immunoblotting and advanced imaging techniques. This comprehensive approach enables us to gain profound insights into the intricate mechanisms underlying chronic inflammatory conditions.
Positions held
Since 2022: Group leader, Department of Dermatology, University Medical Center, Johannes Gutenberg University (JGU), Mainz, Germany
2019 – 2022: Postdoctoral Fellow, Department of Dermatology, University Medical Center, JGU, Mainz, Germany
2015 – 2019: Doctorate Candidate, Center for Thrombosis and Hemostasis Mainz (CTH), University Medical Center, JGU, Mainz, Germany
2014 – 2015: Research Associate, Multiphase Chemistry Departments, Max Planck Institute for Chemistry, Mainz, Germany
Education
2015 – 2019: PhD (Dr. rer nat), Center for Thrombosis and Hemostasis Mainz (CTH), University Medical Center, JGU, Mainz, Germany
2009 – 2013: MSc in Medical Immunology, Tabriz University of Medical Sciences, Tabriz, Iran
Selected publications by Fatemeh Zare-Shahneh
Shahneh F, Probst HC, Wiesmann S, Gonzales N, Ruf W, Steinbrink K, Raker V, Becker C. Inflammatory Monocyte Counts Determine Venous Blood Clot Formation and Resolution. Arteriosclerosis, Thrombosis,and Vascular Biology (ATVB), 2022, DOI: 10.1161/ATVBAHA.121.317176. Link
Shahneh F, Grill A, Klein M, Bopp T, Schäfer K, Raker V, Becker C. Specialized Regulatory T Cells Control Venous Blood Clot Resolution Through SPARC. Blood, 2021. DOI: 10.1182/blood.2020005407. Link
Johann K*, Bohn T*, Shahneh F*, Luther N, Birke A, Jaurich H, Helm M, Klein M, Raker V, Bopp T*, Barz M*, Becker C*. Therapeutic Melanoma Inhibition by Local Micelle-Mediated Cyclic Nucleotide Repression. Nature Communication, 2021, DOI: 10.1038/s41467-021-26269-w. (*Joint first authors) Link
Haub J, Roehrig N, Uhrin P, Schabbauer G, Eulberg D, Melchior F, Shahneh F, Probst HC, Becker C, Steinbrink K, Raker V. Intervention of Inflammatory Monocyte Activity Limits Dermal Fibrosis. Journal of Investigative Dermatology, 2019, DOI:10.1016/j.jid.2019.04.006. Link
Luther N, Shahneh F, Brähler M, Krebs F, Kleis-Fischer B, Probst HC, Wenzel P, Schäfer K, Becker C. Innate Effector-Memory T-Cell Activation Regulates Post-Thrombotic Vein Wall Inflammation and Thrombus Resolution.Circulation Research, 2016, DOI: 10.1161/CIRCRESAHA.116.309301 119:1286-1295. Link