Career Development & Mentoring
IMB offers different activities to learn more about career opportunities outside of academia. These include: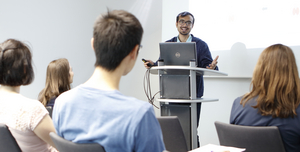 Career talks & events, where you will meet various representatives from local biotech & pharmaceutical companies who will inform you about the skills required for a successful career outside of academia

Company site visits, during which you will discover the various career paths within the organisation and network with professionals in R&D in industry
Mentoring in the IPPro
Mentoring is an important factor for a successful career. Mentors can offer impartial advice, guide you through your academic development, expose you to new career options and prepare you to lead your own research team.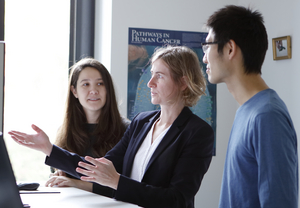 As an IMB postdoc you can join IMB's Mentoring Programme for Junior Researchers, which will enable you to have focused discussions about your career with accomplished senior scientific staff, e.g. IMB's directors, or senior professionals from industry. By joining the mentoring programme, you can also benefit from additional opportunities:
In addition to your group leader, you can choose an internal or external co-mentor among senior scientists working on topics relevant for your research, who will guide you through your academic development and prepare you to lead your own team

You will have the opportunity to meet with IMB's scientific & non-scientific directors and talk with them about your career plans inside or outside academia

Members of IMB's Scientific Advisory Board can advise you on your academic career path and on how to become a group leader

You will be invited to participate in career mentoring sessions with invited speakers who are leaders in their fields in academia or in R&D in industry. Through these discussions, you will learn more about potential career options and how you can successfully develop your future career