As an IPP student, you will be part of a large IPP community consisting of 200 PhD students and more than 70 group leaders from about 40 different countries. To facilitate scientific exchange and foster research collaborations between these groups, we organise regular IPP networking events.
---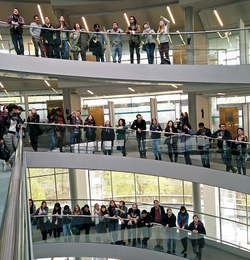 Each year, a team of IPP students organises a retreat for all IPP students, featuring a touristically and scientifically interesting venue. These retreats give you the chance to visit a scientific institution or company, listen to and participate in scientific presentations and discussions with your fellow IPP students and external speakers, and team-building activities.
---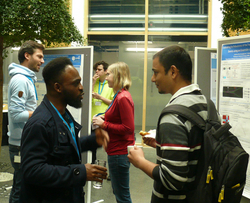 The annual IPP Symposium is a scientific conference and provides an open forum for students to discuss the latest research within the IPP groups. Each year, all IPP students present either a poster or a talk and receive direct feedback on their scientific work. Here, you will be able to gain plenty of ideas and foster new approaches through discussions with their peers and leading scientists within the IPP.
---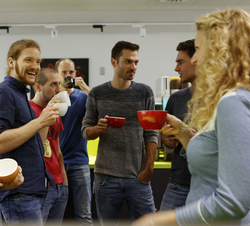 If you feel like organising a range of social activities in IMB's spacious Science Lounge or in the city of Mainz, you can count on the support of the IPP office. These events organised by and for IPP students create a tight-knit community where you cannot only share research ideas but also other interests and experiences during your life as an IPP student in Germany.