(Epi-)Genetics of social evolution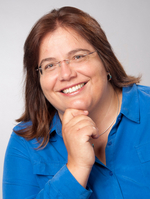 Positions held
Since 2010: Professor in Evolutionary Biology, Johannes Gutenberg University, Mainz
2004-2010: Professor in Behavioral Ecology, LMU Munich
2000-2004: Scientific Assistant, University of Regensburg
1998-2000: Postdoctoral Fellow, Colorado State University, Ft. Collins, USA
Education
1998: PhD in Biology, Julius Maximilians University Würzburg
1995: Diploma in Biology, Julius Maximilians University Würzburg
Relevant publications by Susanne Foitzik
Kohlmeier, P., Alleman, A., Libbrecht, R., Foitzik S.* Feldmeyer, B.*, () Gene expression is more strongly associated with behavioural specialisation than with age or fertility in ant workers. Molecular Ecology, 28: 658-670. *shared last author
Alleman, A., Feldmeyer, B., Foitzik, S. (2018) Comparative analyses of co-evolving host-parasite associations reveal unique gene expression patterns underlying slavemaker raiding and host defensive phenotypes. Scientific Reports 8: 1951
Kaur R, Stoldt M, Jongepier E, Feldmeyer B, Menzel F, Bornberg-Bauer E, Foitzik S (2019) Ant behaviour and brain gene expression of defending hosts depend on the ecological success of the intruding social parasite. Philosophical Transactions of the Royal Society B 374: 1769.
Kohlmeier, P., Feldmeyer, B.*, Foitzik S.* (2018) Vitellogenin-like A - associated shifts in social cue responsiveness regulate behavioral task specialization in an ant. Plos Biology, 16(6): e2005747 *shared last author
Feldmeyer, B, Mazur J, Beros S, Lerp H, Binder H, Foitzik S. 2016. Gene expression patterns underlying parasite-induced alterations in host behaviour and life history. Molecular Ecology, 25: 648–660.
Feldmeyer, B, Elsner D., Foitzik, S. 2014. Gene expression patterns associated with caste and reproductive status in ants: worker-specific genes are more derived than queen-specific ones. Molecular Ecology, 23: 151-161.