28-10-2021
Ian Hickson joins IMB's Scientific Advisory Board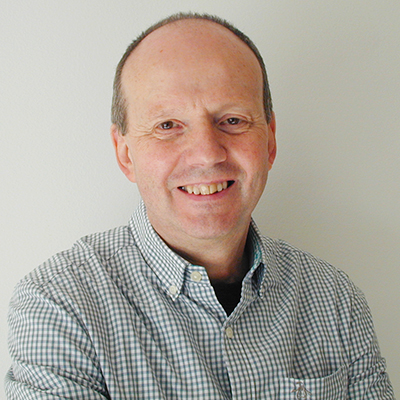 ---
PRESS RELEASE
28 October - The Institute of Molecular Biology (IMB) is pleased to announce that Prof. Ian Hickson will join IMB's Scientific Advisory Board. Ian, who is the Director of the Center for Chromosome Stability in Copenhagen, Denmark, will be replacing Prof. Josef Jiricny, Director of the Institute of Molecular Cancer Research in Zürich, Switzerland.
Prof. Hickson is a leading expert in eukaryotic DNA repair factors and studies how they act to maintain genome stability. He is particularly interested in genes that—when mutated—lead to defective genome maintenance, causing genetic disorders of premature ageing, cancer, neurodegeneration or infertility. His expertise and experience will be an invaluable resource for IMB's reviews and we look forward to welcoming him to our SAB.
IMB's Scientific Advisory Board (SAB) is comprised of 7 internationally renowned researchers, who are typically directors of research institutes. The board reviews IMB each year to determine how well IMB is performing and to provide valuable external advice and recommendations on how improvements could be made to IMB's strategic research directions, management, recruitment of group leaders and career development programmes for junior scientists.
---
Further details
Further information about the members of the SAB can be found at www.imb.de/about-imb/sab
About the Institute of Molecular Biology gGmbH
The Institute of Molecular Biology gGmbH (IMB) is a centre of excellence in the life sciences that was established in 2011 on the campus of Johannes Gutenberg University Mainz (JGU). Research at IMB focuses on three cutting-edge areas: epigenetics, developmental biology, and genome stability. The institute is a prime example of successful collaboration between a private foundation and government: The Boehringer Ingelheim Foundation has committed 154 million euros to be disbursed from 2009 until 2027 to cover the operating costs of research at IMB. The State of Rhineland-Palatinate has provided approximately 50 million euros for the construction of a state-of-the-art building and is giving a further 52 million in core funding from 2020 until 2027. For more information about IMB, please visit: www.imb.de.
Boehringer Ingelheim Foundation
The Boehringer Ingelheim Foundation is an independent, non-profit organization that is committed to the promotion of the medical, biological, chemical, and pharmaceutical sciences. It was established in 1977 by Hubertus Liebrecht (1931–1991), a member of the shareholder family of the Boehringer Ingelheim company. Through its Perspectives Programme Plus 3 and its Exploration Grants, the Foundation supports independent junior group leaders. It also endows the international Heinrich Wieland Prize, as well as awards for up-and-coming scientists in Germany. In addition, the Foundation funds institutional projects in Germany, such as the Institute of Molecular Biology (IMB), the department of life sciences at the University of Mainz, and the European Molecular Biology Laboratory (EMBL) in Heidelberg. www.bistiftung.de
Press contact for further information
Dr Ralf Dahm, Director of Scientific Management
Institute of Molecular Biology gGmbH (IMB), Ackermannweg 4, 55128 Mainz, Germany
Phone: +49 (0) 6131 39 21455, Email: press(at)imb.de