12-09-2022
Sara Vieira-Silva joins IMB as an Adjunct Group Leader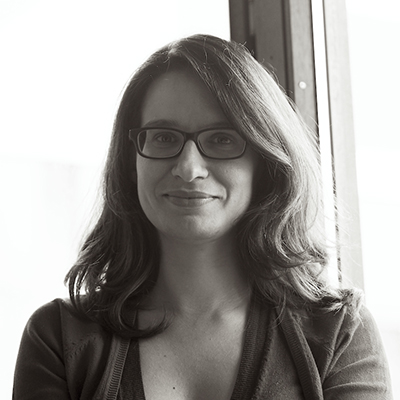 ---
PRESS RELEASE
12 September – The Institute of Molecular Biology (IMB) is pleased to announce that Dr Sara Vieira-Silva has joined us as an Adjunct Group Leader. Sara is an expert in microbiome research and studies the contribution of gut microbes to human metabolism and disease. She joins us from the Catholic University in Leuven (KU Leuven), Belgium, where she worked as a postdoctoral researcher.
The human colon is home to a vast community of microorganisms, some of which play important roles in breaking down food or synthesising vitamins. However, disruption of the gut microbiome (e.g. by diet, physiology or pathogens) can contribute to disease by promoting inflammation or producing active compounds (such as carcinogens or endocrine disruptors). Changes in the gut microbiome have been associated with many diseases, especially those associated with old age such as cardiovascular disease, Alzheimer's disease and cancer. As a result, researchers are very interested in identifying new gut microbiome markers of human health and disease.
However, identifying disease-associated microbial changes requires a comprehensive knowledge of the human microbiome and how it varies in health and disease. Sara's research focuses on characterising the dynamics of the normal gut microbiome in healthy adults and contrasting these with abnormal, disease-associated microbiome profiles. Her lab also uses computational modelling approaches to study microbiome changes in response to short-term dietary changes and therapeutic drug treatments, and whether different microbiome profiles correlate with different treatment outcomes. These studies could lead to the development of novel treatments for disease, as well as providing biomarkers for predicting a successful response to treatment.
We warmly welcome Sara to IMB and look forward to seeing more of her research findings in the coming years.
---
Further details
Sara Vieira-Silva is an Adjunct Group Leader at IMB and a Group Leader at the University Medical Center of Johannes Gutenberg University Mainz. Further information about research in the Vieira-Silva lab can be found at www.imb.de/vieira-silva
About the Institute of Molecular Biology gGmbH
The Institute of Molecular Biology gGmbH (IMB) is a centre of excellence in the life sciences that was established in 2011 on the campus of Johannes Gutenberg University Mainz (JGU). Research at IMB focuses on the cutting-edge fields of epigenetics, genome stability, ageing and RNA biology. The institute is a prime example of successful collaboration between a private foundation and government: The Boehringer Ingelheim Foundation has committed 154 million euros to be disbursed from 2009 until 2027 to cover the operating costs of research at IMB. The State of Rhineland-Palatinate has provided approximately 50 million euros for the construction of a state-of-the-art building and is giving a further 52 million in core funding from 2020 until 2027. For more information about IMB, please visit: www.imb.de
About Johannes Gutenberg University Mainz
Johannes Gutenberg University Mainz (JGU) is a globally recognized research-driven university with around 31,000 students from over 120 nations. Its core research areas are in particle and hadron physics, the materials sciences, and translational medicine. JGU's success in Germany's Excellence Strategy program has confirmed its academic excellence: In 2018, the research network PRISMA+ (Precision Physics, Fundamental Interactions and Structure of Matter) was recognized as a Cluster of Excellence – building on its forerunner, PRISMA. Moreover, excellent placings in national and international rankings as well as numerous honors and awards demonstrate the research and teaching quality of Mainz-based researchers and academics. Further information at www.uni-mainz.de/eng
Boehringer Ingelheim Foundation
The Boehringer Ingelheim Foundation is an independent, non-profit organization that is committed to the promotion of the medical, biological, chemical, and pharmaceutical sciences. It was established in 1977 by Hubertus Liebrecht (1931–1991), a member of the shareholder family of the Boehringer Ingelheim company. Through its Perspectives Programme Plus 3 and its Exploration Grants, the Foundation supports independent junior group leaders. It also endows the international Heinrich Wieland Prize, as well as awards for up-and-coming scientists in Germany. In addition, the Foundation funds institutional projects in Germany, such as the Institute of Molecular Biology (IMB), the department of life sciences at the University of Mainz, and the European Molecular Biology Laboratory (EMBL) in Heidelberg. www.bistiftung.de
Press contact for further information
Dr Ralf Dahm, Director of Scientific Management
Institute of Molecular Biology gGmbH (IMB), Ackermannweg 4, 55128 Mainz, Germany
Phone: +49 (0) 6131 39 21455, Email: press(at)imb.de