25-10-2021
Edward Lemke receives funding from the Volkswagen Foundation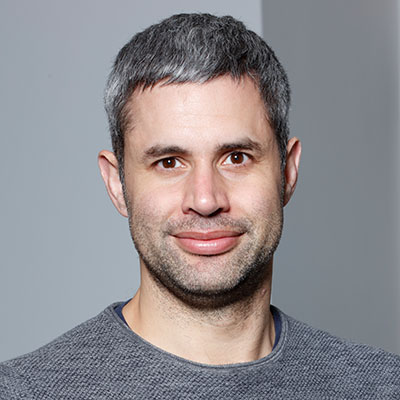 ---
PRESS RELEASE
25 October – Edward Lemke, a Professor of Synthetic Biophysics at Johannes Gutenberg University Mainz (JGU) and an Adjunct Director at the Institute of Molecular Biology (IMB), has obtained €1 million from the Volkswagen Foundation to finance his research on membraneless organelles under the aegis of its "Life?" funding initiative.
As part of its "Life?" project, the Volkswagen Foundation is funding Prof. Lemke's research project, which places membraneless organelles within cells in the spotlight as a way of understanding the fundamental processes that are essential to life. Prof. Lemke will be receiving roughly €1 million over the next 5 years to support his work in this field. Together with his research team, Prof. Lemke recently demonstrated that it is possible to design a membraneless organelle that can assume completely new functions within a cell.
Organelles in a living cell are capable of producing artificial proteins
The evolution of complex life forms was given a major boost when cells began to develop internal organelles. Organelles are compartmentalised areas within cells that perform specific tasks. Among these, for example, are the mitochondria that generate energy, the cell nucleus that stores the genetic material and – in the case of plants – the chloroplasts that are responsible for photosynthesis. Some organelles are enclosed by membranes, like the cell nucleus (which has a nuclear membrane), while others are membraneless. "It would be difficult to engineer an artificial organelle with a membrane because then you would also have to create a system for the efficient transport of molecules through this membrane," said Prof. Lemke. However, he and his team have managed to construct entirely novel membraneless organelles within living cells. These new organelles are able to incorporate synthetic amino acids into proteins using a different genetic code. This allowed the researchers to engineer proteins with innovative functions that can be employed in a range of applications in biotechnology, material science and biomedicine. For example, fluorescent components could be added to the proteins such that they can be visualised in the cell using imaging techniques, or the cell could be made to generate antibody drugs for targeted cancer therapy.
Constructing a membraneless organelle is key
"Our breakthrough is based on rejecting the idea that it is necessary for an organelle in a cell to have a membrane or similar form of enclosing structure to have the potential to assume certain functions," Prof. Lemke says. "By way of this simple but very compelling concept, we now have discovered a remarkable way of reproducing all other major cellular processes." Following this concept, the researchers were able to create an individually adaptable, cellular system that operated in parallel with other functions of the cell. Their objective now is to cultivate a new kind of cell within a living cell – organelle by organelle and function by function. "Thanks to this fresh approach, we should be able, little by little, to observe and investigate the origin of eukaryotic life and ageing in eukaryotes."
The research project entitled "De novo organism design from membraneless orthogonal central dogma organelles" is being financed by the Volkswagen Foundation through the final funding round of its "Life? – A Fresh Scientific Approach to the Basic Principles of Life" initiative. The purpose of this funding initiative is to promote research investigating the principles of life at the interface between the natural and the life sciences.
---
Further details
Edward Lemke is an Adjunct Director at IMB and a Professor of Synthetic Biophysics at Johannes Gutenberg University Mainz. Further information about research in the Lemke lab can be found at www.imb.de/lemke.
About the Institute of Molecular Biology gGmbH
The Institute of Molecular Biology gGmbH (IMB) is a centre of excellence in the life sciences that was established in 2011 on the campus of Johannes Gutenberg University Mainz (JGU). Research at IMB focuses on three cutting-edge areas: epigenetics, developmental biology, and genome stability. The institute is a prime example of successful collaboration between a private foundation and government: The Boehringer Ingelheim Foundation has committed 154 million euros to be disbursed from 2009 until 2027 to cover the operating costs of research at IMB. The State of Rhineland-Palatinate has provided approximately 50 million euros for the construction of a state-of-the-art building and is giving a further 52 million in core funding from 2020 until 2027. For more information about IMB, please visit: www.imb.de.
About Johannes Gutenberg University Mainz
Johannes Gutenberg University Mainz (JGU) is a globally recognized research-driven university with around 31,500 students. Its main core research areas are in particle and hadron physics, the materials sciences, and translational medicine, while its most outstanding research achievements in the humanities have been attained in the fields of American Studies and Historical Cultural Studies. JGU's academic excellence is reflected in its success in the Excellence Initiative of the German federal and state governments: In 2012, the university's Precision Physics, Fundamental Interactions and Structure of Matter (PRISMA) Cluster of Excellence was approved and the funding of its Materials Science in Mainz (MAINZ) Graduate School of Excellence was extended. Moreover, excellent placings in national and international rankings, as well as numerous other honors and awards, demonstrate just how successful Mainz-based researchers and academics are. Further information at www.uni-mainz.de/eng
Boehringer Ingelheim Foundation
The Boehringer Ingelheim Foundation is an independent, non-profit organization that is committed to the promotion of the medical, biological, chemical, and pharmaceutical sciences. It was established in 1977 by Hubertus Liebrecht (1931–1991), a member of the shareholder family of the Boehringer Ingelheim company. Through its Perspectives Programme Plus 3 and its Exploration Grants, the Foundation supports independent junior group leaders. It also endows the international Heinrich Wieland Prize, as well as awards for up-and-coming scientists in Germany. In addition, the Foundation funds institutional projects in Germany, such as the Institute of Molecular Biology (IMB), the department of life sciences at the University of Mainz, and the European Molecular Biology Laboratory (EMBL) in Heidelberg. www.bistiftung.de
Press contact for further information
Dr Ralf Dahm, Director of Scientific Management
Institute of Molecular Biology gGmbH (IMB), Ackermannweg 4, 55128 Mainz, Germany
Phone: +49 (0) 6131 39 21455, Email: press(at)imb.de