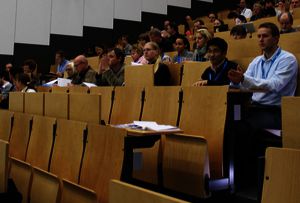 To develop a successful career it is essential that young scientists receive training in a variety of transferable skills. To meet this need IMB arranges training that includes lectures as well as one or two day practical courses on topics such as:
Giving effective presentations
Scientific writing for successful publications and grant/fellowship proposals
Leadership skills and project management
Intellectual property rights and patenting
These courses will teach young scientists skills that are relevant for a successful career in any sector.
Keep an eye on our upcoming events page to stay up to date regarding our 2017 programme of transferable skills training.