Speaker Profiles
Details of the speakers, in the order in which they are scheduled to talk, can be found below.
Dr Jürgen Reeß, Head of International Project Management Oncology/Immunology, Boehringer Ingelheim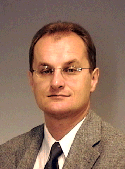 Dr Jürgen Rees is a neurologist with long term experience in the operative and strategic clinical development of CNS compounds. This includes leading international academic teams, multiple interactions with Food and Drug Administration agency and European Medicines Agency, involvement with in-licensing activities, as well as consultancy with the CNS basic research department.
Since 2012 he has been Head of International Project Management Oncology/Immunology for Boehringer Ingelheim and is responsible for all clinical programs in these therapeutic areas.
Dr Anna K Heide, European Trademark and Design Attorney, RUHR IP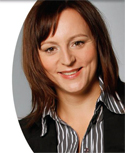 Dr Anna Heide studied biology with a focus on microbiology and biotechnology at Heinrich-Heine University Düsseldorf. She then carried out a PhD in microbiology at the University of Duisburg-Essen. From 2009 to 2011 Anna Heide trained as a Patent Attorney and studied German law, as well as European and International Patent law. She became a Patent Attorney in 2012.
Gabriele Seger, Redakteurin, Deutsches Ärzteblatt
Gabriele Seger has worked for "Deutsches Ärzteblatt" since 1999. With a sound background in biology and journalism, she is now responsible for their scientific medical editorial department. Before she has started her job with Deutsches Ärzteblatt she learned how to write as a scientific journalist during a full-time course. In her talk she will explain the differences between scientific writing and journalistic writing. The talk will be held in German.
Dr Martin Siepmann, Technology Manager, DKFZ Technology Transfer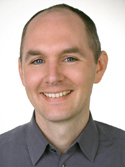 Martin Siepmann studied biology, majoring in molecular biology and biochemistry, in Darmstadt and Bonn. He received his Diploma (chaperone assisted protein folding) and his Doctorate degree (degradation of Alzheimer's disease related proteins) at the University of Bonn. During his doctoral research he completed an additional training course on intellectual property rights at the Fernuniversität Hagen. After working as a postdoc he joined the office of Technology Transfer at the German Cancer Research Center (DKFZ) in 2011.
Dr Julia Schütte, Project Manager, BioMEMS & Sensors, NMI, University of Tübingen

Julia Schütte has studied biophysical chemistry in Freiburg. Since 2007 she has worked for the Natural and Medical Sciences Institute (NMI) at the University of Tübingen. This institute undertakes applied research and development at the interface between the life sciences and material sciences. Julia Schütte works in the group of BioMEMS & Sensors as a scientist and finished her PhD in 2012. She is now preparing her future in a startup company and will tell the audience something about her plans.
Christoph Färber, HR Manager, Octapharma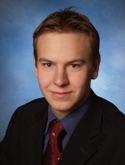 Christoph Färber has a diploma in social sciences. After working for a number of different companies he became a recruitment specialist at Hays. Since 2011 he has been a Human Resources Manager at Octapharma, where he specialises in the recruitment of biotechnology experts. Christoph Färber will explain the general requirements applicants should meet when they want to start a career in the biotech industry.
Dr Georg Terstappen, Head of Biology R&D, AbbVie Deutschland
Biography information not available.
Dr Olaf Thorsten Hardt, Senior Project Manager R&D Reagents, Miltenyi

Olaf Thorsten Hardt carried out his Diploma thesis project at the University of Cologne's Institute for Genetics, and then did his PhD thesis at Miltenyi Biotec in Cologne and the IBDML in Marseille, France. From 2008 onwards he has worked for Miltenyi Biotec and since 2010 has been a Senior Project Manager for R&D.
Dr Brigitte Anliker, Non-viral Gene Transfer Medicinal Product Specialist, Paul Ehrlich Institut

Brigitte Anliker studied biology at the Swiss Federal Institute of Technology in Zürich and did her PhD thesis at the Max-Planck Institute for Brain Research in Frankfurt. After postdoc time at the Scripps Research Institute in La Jolla and the Heinrich-Heine University in Düsseldorf she joined the Paul Ehrlich Institut in 2008. Here she has been involved with the evaluation of clinical trial applications and the marketing authorization of applications for gene therapy medicinal products. Since 2008 she is has been a specialist in the Gene Therapy Product Working Party of the European Directorate for the Quality of Medicines & Health Care and involved in the Gene Therapy Group of the Official Medicines Control Laboratories network. From 2010 until 2012 she was an observer at the Gene Therapy Working Party of the European Medicines Agency Committee for Advanced Therapies.
Dr Birgit Scheel, Head of Clinical Sciences, CureVac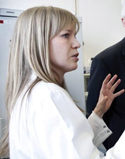 Dr Birgit Scheel studied biology and pharmacy, majoring in microbiology, at the University of Tübingen. Her PhD study was carried out jointly at the University of Tübingen and CureVac GmbH. Following the award of her PhD she worked for six years as Head of Immunomonitoring at CureVac, and since 2012 has been their Head of Clinical Sciences.
Dr Berit Falkowska-Hansen, Technical Consultant, Roche Diagnostics Deutschland GmbH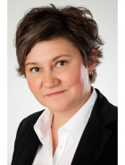 Dr Berit Falkowska-Hansen works as a Technical Consultant in the European Medicines Agency Technical Consultation Center for Roche Diagnostics. Before she started her career in industry she was a successful scientist in academia and carried out research for more than 7 years at DKFZ in Heidelberg. She holds a PhD in cell biology and biochemistry and will talk about her personal development from a senior scientist in academic science to a consultant in the life science industry.